Oct. 1st, 2011
06:40 pm

joysweeper

Luke Skywalker cannot dress himself. I've shown a little of that
before
. He is once called "badly dressed and clearly insane". It's not hard to see why.
He sees nothing wrong with this.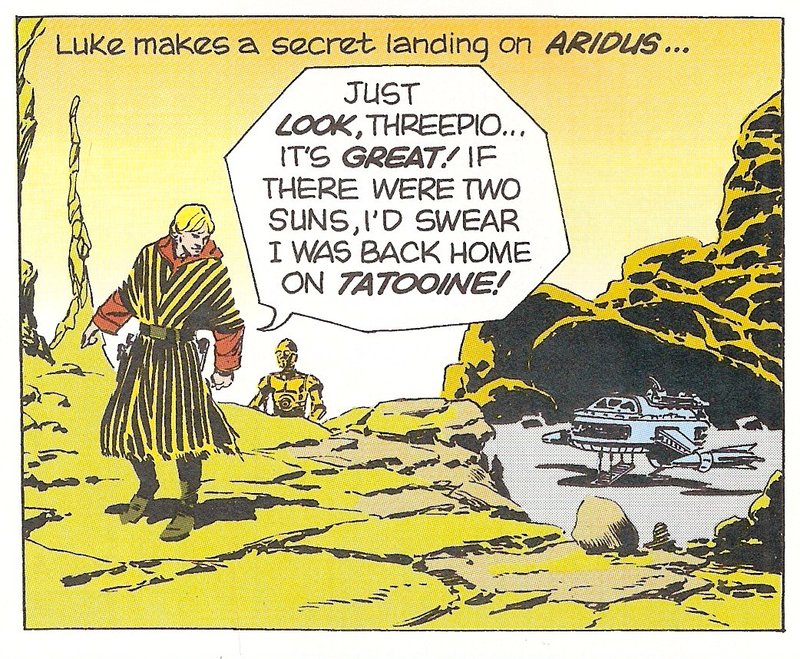 Or with this.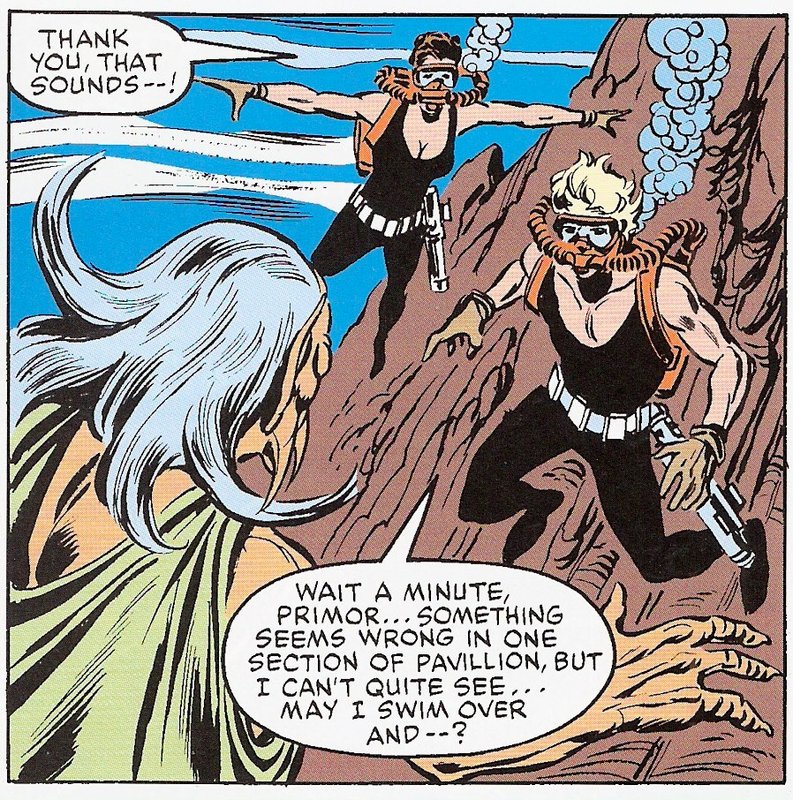 But there are more. Oh, so many more.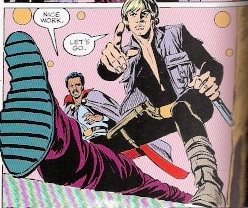 Nothing says "Jedi" like exposed navel.
Admittedly, these next ones are likely colorist errors. ...like, forgetting to color in his flight suit.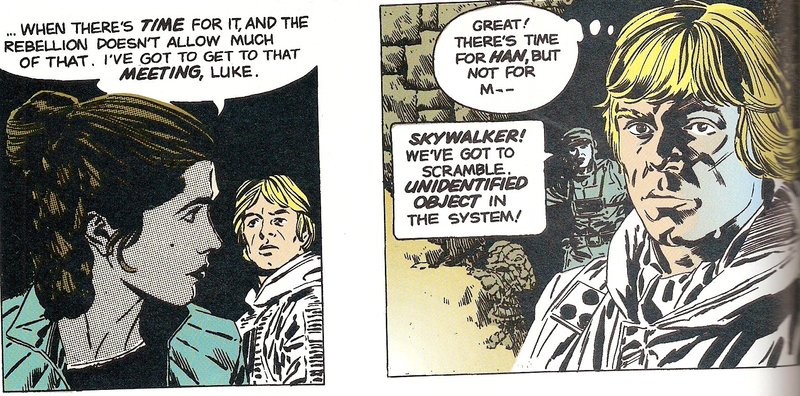 And the glittery sweatshirt is probably an attempt at texture.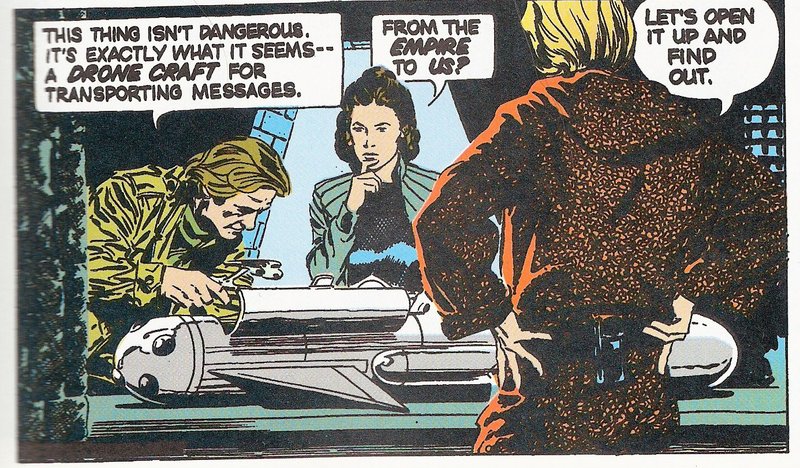 ...which falls flat.
As you can see, that first panel has a sort of tunic with a hood and full sleeves, but the second has a turtleneck. Meaning Luke has at least two glittery dull red articles of clothing. And what is up with his pants?
Women seem to like it, though!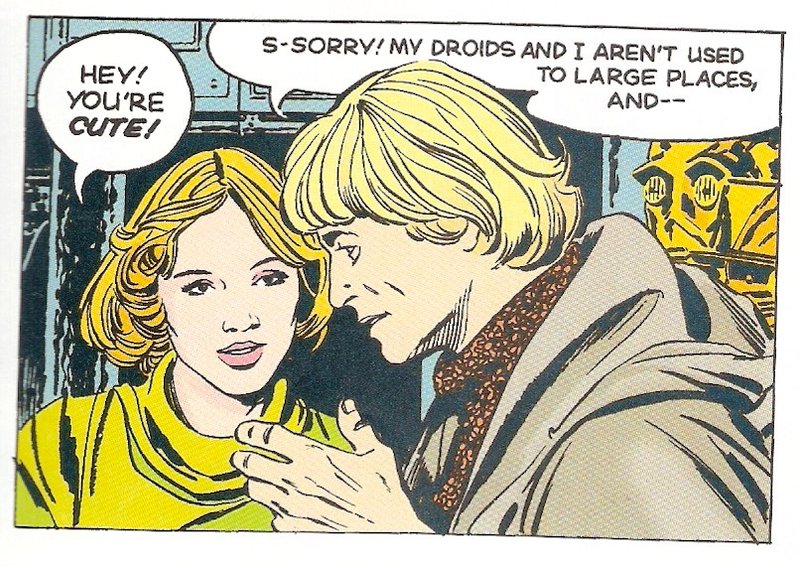 Or maybe she's colorblind. That would explain this. (A
gradient turtleneck
. Oh yes.)
She apparently takes away his sparkly and gradient turtlenecks, giving him a mesh shirt.
Really. It continues to look like that.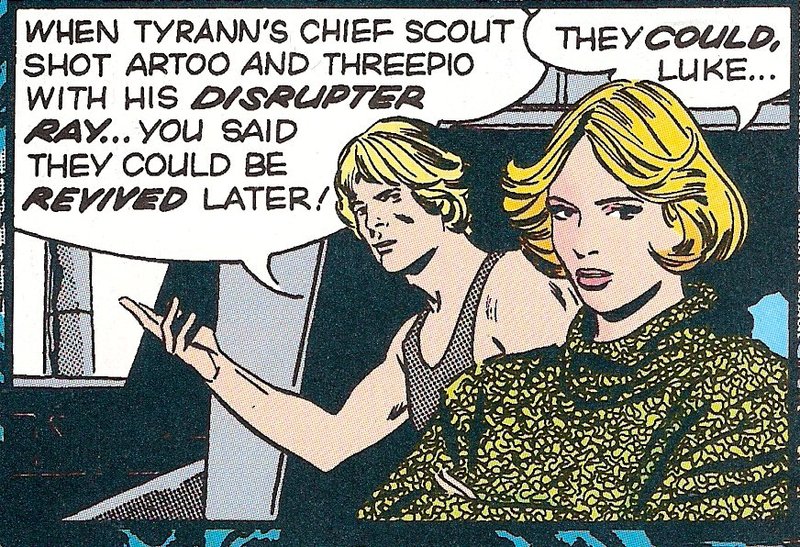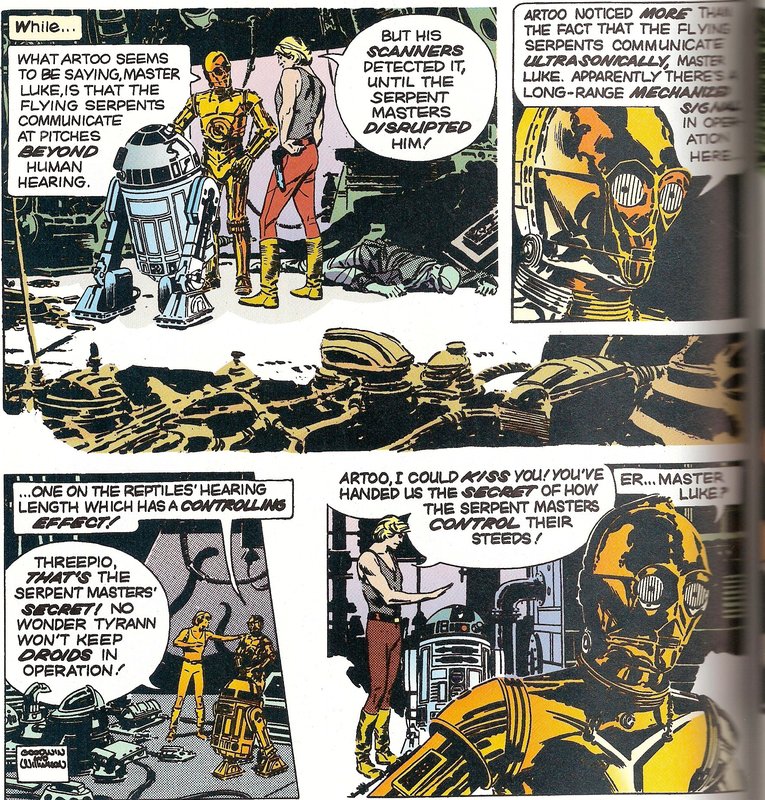 But there's really no excuse for the pink turtleneck.
Just soak it in.